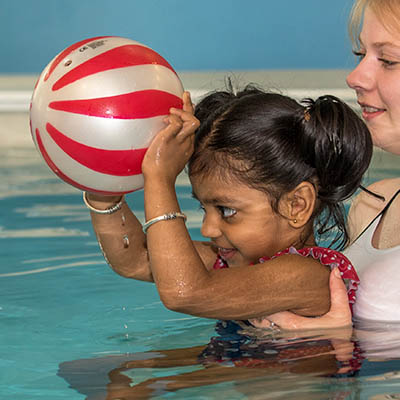 Our paediatric physiotherapists work with children to improve flexibility, strength and endurance by developing motor skills, including mobility and functional independence. A wide variety of therapeutic approaches are used, including neurodevelopment techniques and exercise through play. Physiotherapists prescribe mobility and postural support equipment, and work closely with an orthotist who provides splints and footwear. Hydrotherapy sessions, gym club and horse riding are also run by White Lodge physiotherapists.

Hydrotherapy
Hydrotherapy sessions take place during term time, on-site in a warm specialist hydrotherapy pool. We run weekly group sessions for White Lodge nursery children and a separate group for parents or carers to work with their child.
A physiotherapist leads the group, with support from therapy assistants, nursery staff and volunteers. Physical development is promoted through play and singing and we also encourage socialisation, turn-taking, communication, physical development and dressing skills. Children's individual goals are practiced using this valuable therapeutic medium.
Referral is made by your child's White Lodge therapist.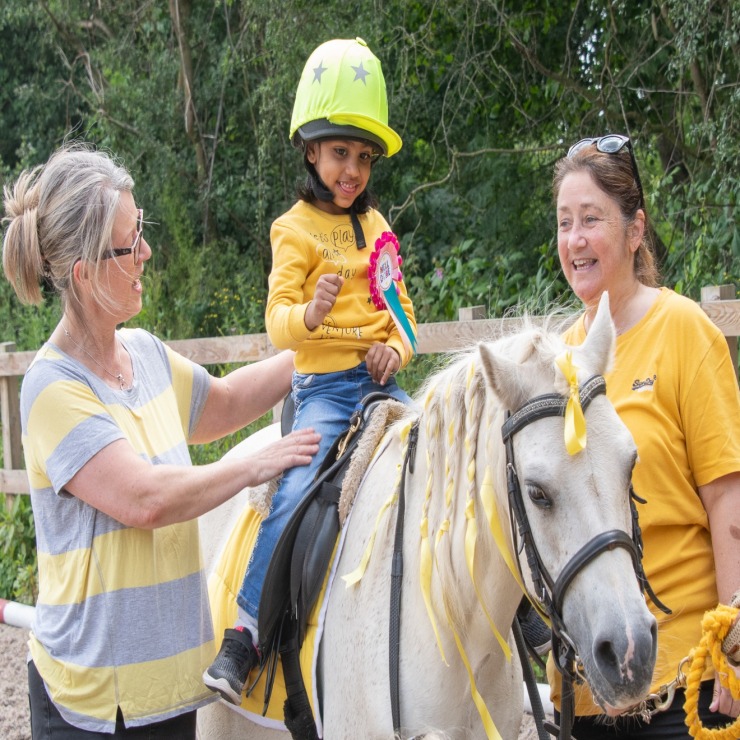 Therapeutic horse riding
White Lodge offers a therapeutic riding session in conjunction with SAMBER Riding for the Disabled Association (RDA) at a local riding school. This is run weekly during term time.
Children work on a 1:1 basis with a staff member or volunteer. This group is supervised by a physiotherapist and priority is given to White Lodge nursery children.
Children benefit from the therapeutic exercise gained from riding in an enjoyable and fun environment. This improves their confidence, strength, balance, coordination, concentration, communicatio and self-esteem.
Referral is made by your child's physiotherapist.
Gym club
This is a weekly term-time group held at Woking Gym Club for children attending White Lodge. They work on a 1:1 basis with a parent, staff member or volunteer under the supervision of a physiotherapist.
Eligible children are aged two to five years, who can follow a seated warm up activity and move by crawling or walking.
At gym club there are opportunities to experience a wide range of motor and sensory activities and to improve function, confidence and stamina in a fun environment.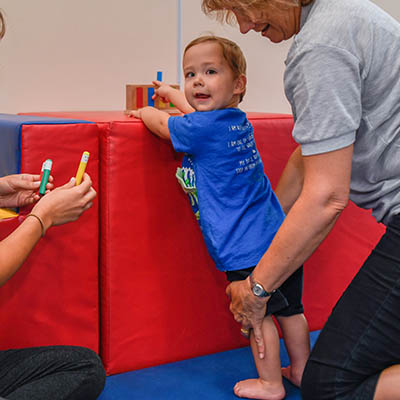 Private physiotherapy
White Lodge offers a limited private physiotherapy service to families seeking additional input/advice for babies and children to the end of primary school age.
This service is for children who have cerebral palsy or another similar movement disorder whose main difficulty is with motor function.
Referral to this service is made by a family member and initial assessments are arranged to look at suitability for the service. If appropriate, treatment sessions will be planned and goals set in conjunction with the individual and their families.
Payment for the sessions is made on the day of appointment. Please contact children's therapy team regarding current availability and cost.