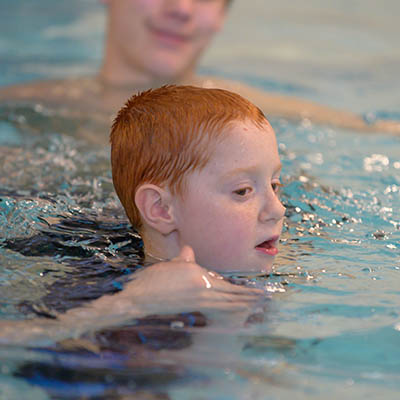 We provide therapy during holiday periods and run workshops and courses.

Holiday hydrotherapy
We run individual private hydrotherapy sessions during some holiday periods. Your child will receive a 30-minute session with one of our paediatric physiotherapists. Goals are set in conjunction with the individual and their families.
Intensive therapy week
A week-long, privately purchased intensive therapy week for young children with cerebral palsy or similar conditions. It consists of multidisciplinary intervention by a physiotherapist, occupational therapist, and speech and language therapist, who will all work with you and your child to develop their strengths and address their individual needs.
These sessions will take place throughout the year. See our events calendar for upcoming dates.
Training courses
Search for any upcoming training courses on our events calendar.
Contact us